Shopping Cart
Your Cart is Empty
There was an error with PayPal
Click here to try again
Thank you for your business!
You should be receiving an order confirmation from Paypal shortly.
Exit Shopping Cart
Holistic Therapies - relax, unwind and rejuvenate
Top Christmas Gifts
Recently I have been asked what are the best Christmas Gifts to get from Neal's Yard. I have my favourites, and so do my clients. So to help you (and give you a few budget pointers) here are my top 5.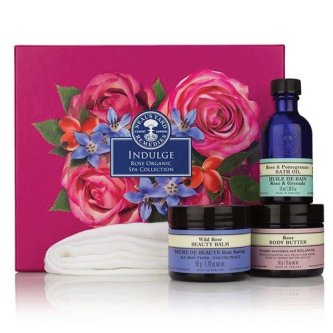 Pure Indulgence! - I love the rose products (using high quality rose essential oils) and this is a great deal. This set includes the Wild Rose Beauty Balm, Rose Body Butter and the Rose Bath Oil - a real treat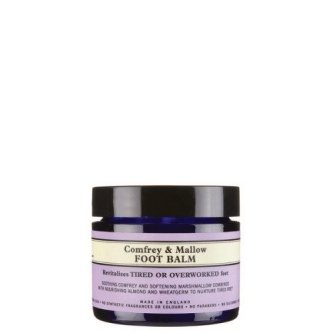 This is a dream product for tired feet so ideal for either Christmas shopping, or grabbing a bargain at the sales.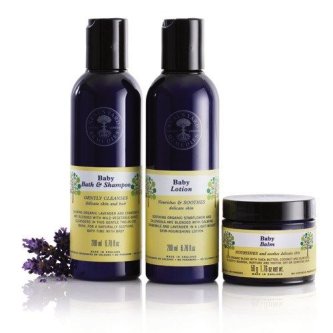 I love these products, as a mum it can be difficult to navigate what is safe to use, and is good for baby's skin. This set, is a lovely gift for mums, especially if their little ones are suffering the effects of the cold weather.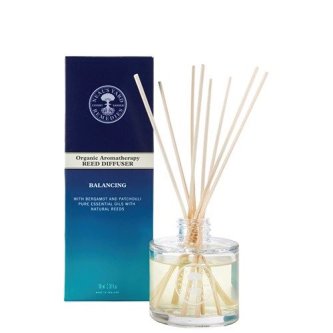 Lovely to have around the house, the balancing fragrance of patchouli and bergamot are long lasting (and not over powering). As with all of NYR's products they are not synthetic and are natural and organic.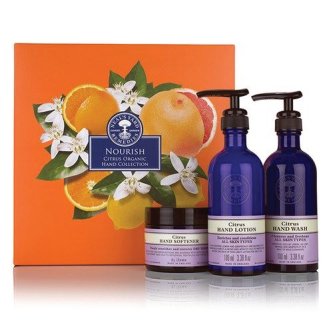 This bright gift box has citrus hand wash, hand lotion and softener. The fragrance is lovely to use every day, and the softener is great for helping soften skin (for men and women). For any of you suffering from S.A.D, using citrus oils can give you the sunshine feeling and boost you need. 
For other ideas
,  have a little look round the
shop
, keep an eye out for the offers, as often there is a special gift with any purchase.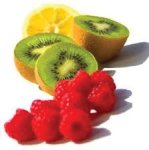 So what should you eat, the University of Milan researched 912 women who had miscarried and found their diet was direct related. The risk was
70% lower when the mothers ate fruit
50% lower when the mothers ate cheese
40% lower with milk and vegetables
30% lower with eggs
* taken from P110, Somer, Nutrition for a Healthy Pregnancy, Owl Books, 2 edition 2002
So make sure you eat fruit and vegetables every day, have dairy products (or fortified alternatives) plus eat eggs 3 times a week.
Former Head of Risk at Hillingdon hospital Diane White adds 'It's important to watch what you drink too, caffeine hides in many of our drinks such as energy drinks, tea, coffee and soft drinks. But you don't need to go cold turkey, cut down your caffeine by adding decaf with your regular brew, try fizzy water rather than your soft drinks, and add more milk to your coffee, as your body will benefit from the calcium.'
Top foods to eat - Good sources of vitamins   
Calcium - Dairy products, baked beans, tinned sardines   
Copper - Dried apricots, meats, rice, wholemeal pasta and breakfast cereals   
Essential Fatty Acids - Oily fish (avoid cod and halibut during pregnancy)   
Folic Acid - Breakfast cereals, Brussels sprouts, broccoli, oranges, and yeast extract   
Iron - (best when eaten with vitamin C rich foods ) -Meat, canned fish like sardines and pilchards 
Magnesium - Whole grains, nuts, legumes, dark leafy vegetables   
Selenium - Bread, brazil nuts, fish and some grains   
Zinc - (great for sperm mobility, and for a healthy baby) Meat, nuts, shellfish, beans and milk 
Remember you need to take a pregnancy multi vitamin, ideally with the extra omega capsules, as this will help replenish any stores of nutrients your body needs, plus give your baby the best start. Your partner will also need to start taking either the male fertility multi vitamins, or a standard multi-vitamin to ensure his swimmers are at their best. Ideally you need to take the vitamins 3 months before conceiving.
Your stress levels
Trying to get pregnant can be hugely stressful, and you need to ensure you are in optimum health both emotionally and physically. It is important to reduce the stress, for both of you during this time, you can do this by incorporating exercise, yoga is particularly good as it helps your mind and body relax. If this isn't for you, then take a walk in the park or have a stress relieving massage and where possible try and spend time together, this is a great time to strengthen your relationship ready for the pregnancy and impending sleepless nights.
Your timings
Do you know your most fertile time to conceive? You are only fertile for a few days a month, so you need to get it right. You can download free fertility apps that can help chart your cycle or you can buy ovulation kits all designed to maximise your chances of conceiving.
So can it work?
One of my clients Sally was 38 when she came to me, unfortunately she had miscarried 3 times and wanted help. We worked through her diet, and found she had fallen into the trap that most of us had, eating the same thing day in day out. Sally was more on the extreme  side, as ate the same breakfast and lunch every day, and it wasn't the most nutritious diet.
The main problem with eating the same thing is your body gets used the nutrients and calories you eat, and in Sally's case it wasn't enough to sustain a healthy pregnancy.
'I had never eaten an avocado or mango before, but Pippa helped me introduce these into my diet, and her tips and tricks for breakfast made it easy to make the changes'.
I worked with Sally on a new diet, making one change at a time, so it was a manageable, introducing variety to her diet and new foods that provided her optimum nutrition. At the same time we worked on balancing her body through reflexology and working on a positive outlook with affirmations and stress relieving techniques. After 5 months, Sally conceived naturally and had a healthy baby boy, who is now a loving boisterous 4 year old. 
So try the 4 stages, good luck, let me know how you get on
0

/